Sprint Merger with T-Mobile?
Sprint Corporation Chief executive Officer Masayoshi Son is planning to buy T-Mobile US Inc. to help Sprint gain more subscribers competes with big rival Verizon Communication Inc. and AT&T Inc.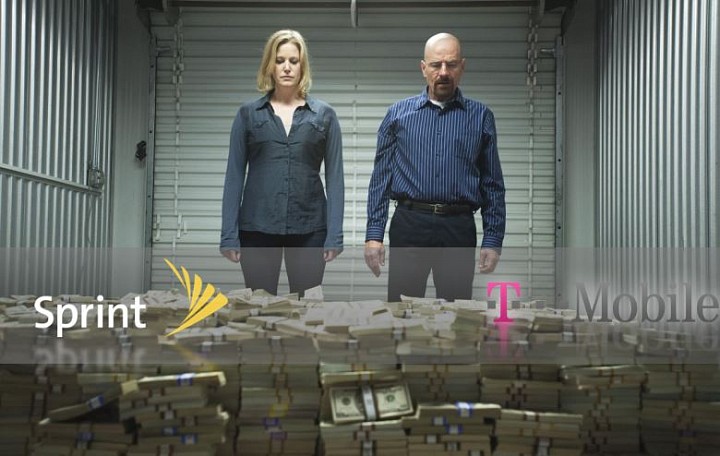 This deal might face heavy scrutiny from regulators.  Since AT&T made offer to acquire T-Mobile US Inc. in 2011 but got deny by the authorities and it might happen to Sprint too since the regulators won't feel comfortable with the fewer number of major wireless carriers.
If Sprints successfully merge with T-Mobile US, it will have 100.6 million subscribers however, it still behind the bigger rival as Verizon has 102.8 million subscribers and AT&T has 110.4 million subscribers. In term of market cap, this merger will result a market cap worth $60 billion for Sprint but it will lag behind Verizon's $196 billion and AT&T $168 billion.
If this merger success then Sprint will have better technology and better price to compete with Verizon and AT&T for sure. We just have to wait and see how regulators will react.